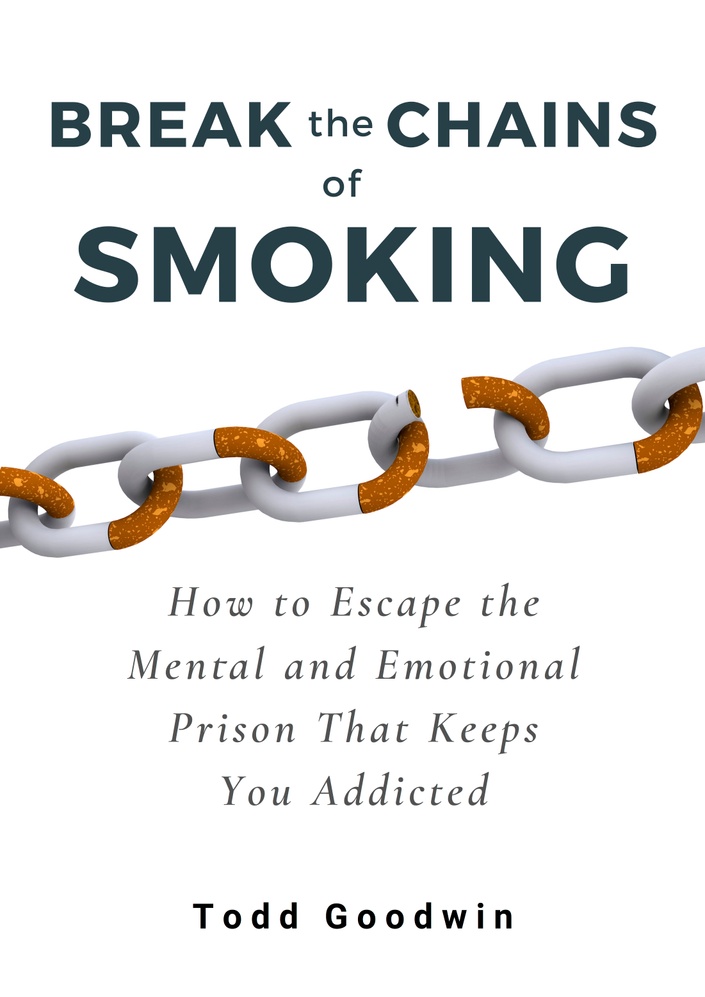 Break the Chains of Smoking (30-Day Hypnosis System)
A Breakthrough Hypnosis Program to Quit Smoking for the LAST Time!
This one-of-a-kind system delivers a guided, 30-day program that is designed to free you from the emotionally compulsive habit of smoking cigarettes. Todd Goodwin developed this program over several years using material that helped his clients at the Miami Hypnosis Center (now Goodwin Hypnosis) to quit smoking easily and naturally.

Included in this program is Todd's compelling and groundbreaking new book, Break the Chains of Smoking: How to Escape the Mental and Emotional Prison That Keeps You Addicted. The book debunks common misconceptions related to weight gain, pharmaceutical aids, and willpower, it explores a number of factors that determine success or failure (including mindset, relationships, stress, self-worth, and alcohol), and it provides extremely useful recommendations for how to prevent cravings and withdrawal symptoms. The book's assertions are supported by dozens of clinical research studies, as well as Todd's significant experience from working one-on-one with clients for more than 12 years. To read testimonials by leading healthcare practitioners, visit this page.

In addition to the book, this program also provides a variety of proven techniques to help you reduce stress, clear unwanted thoughts, focus your mind, and break your emotional dependency, all of which are essential as you prepare to quit smoking (and in the weeks following your quit day).

Finally, and most importantly, this program includes 6 highly effective hypnosis audios that will help you to change how you think about yourself and smoking at the subconscious level. These audios, which are released according to a preset schedule, provide the powerful hypnotic messaging that give this program such a high success rate.

When Todd and his wife, Gina (also a Board Certified Hypnotist), decided to stop seeing clients privately for smoking cessation, they were charging $1777 for a 4-session program. This online system delivers an even more robust protocol for a small fraction of the price, and it includes a 30-day money back guarantee.


If you're a fast reader and are ready to get started immediately (or if you've already read the book), go ahead and sign up for the full program. You can also first listen to the 2.5 hour audiobook version. Just keep in mind that the program's predetermined QUIT DAY is 3 days after you sign up. If you don't think you'll be ready by then, then we highly recommend that you buy the book first and then sign up for this program once you have finished reading it. You can also watch a number of free videos based on Todd's book.

Check out the FAQ below for more details.

Course Curriculum
Getting Started and Days 1-3
Available in days
days after you enroll
Hypnosis Audios: Days 4-7
Available in days
days after you enroll
Hypnosis Audios: Days 8-12
Available in days
days after you enroll
Your Teacher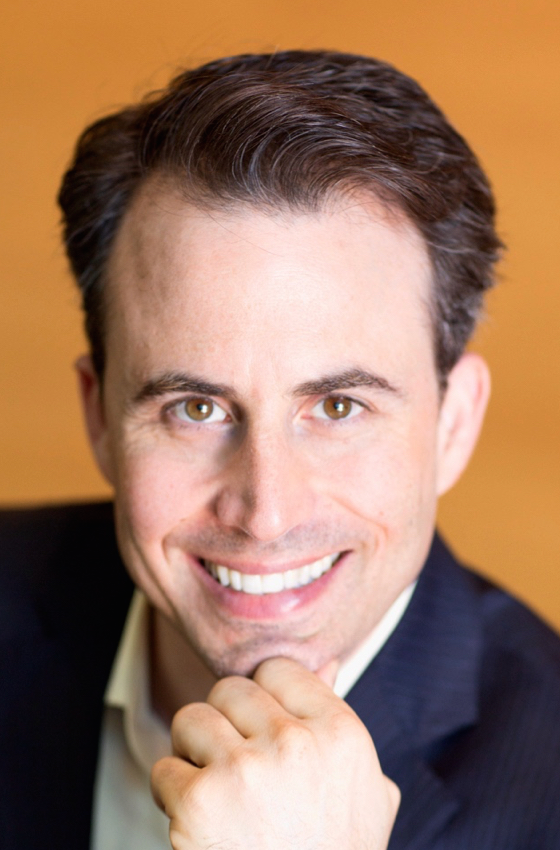 Todd Goodwin is in rare company, as only 1 in 500 hypnotists has earned the designation of Board Certified Fellow by the National Guild of Hypnotists (NGH). He is also a certified Master Practitioner of neurolinguistic programming (NLP) and a member of the Academy of Integrative Health & Medicine. Todd has studied human behavior since 1995, with a bachelor's degree in Behavioral Science from Washington University in St. Louis and a master's degree in Nutrition and Health Promotion from Simmons College in Boston.
Since opening the Miami Hypnosis Center (now Goodwin Hypnosis) in 2007, Todd has helped thousands of clients to resolve emotional and behavioral challenges, ranging from stress, anxiety, and fears to smoking and eating habits. Currently, he sees private clients exclusively for the rapid resolution of emotional trauma. His successful strategy has been to identify and resolve the real problems that cause these emotional or behavioral issues, instead of merely treating symptoms. Todd is also author of the book, "Break the Chains of Smoking: How to Escape the Mental and Emotional Prison That Keeps You Addicted."
Frequently Asked Questions
When does the course start and finish?
The course is a 30-day, guided program that begins on the day you sign up. PLEASE NOTE that the program's scheduled QUIT DAY is on DAY 4, or 3 days after you sign up. If you haven't yet read Todd's book or can't invest a few hours per day (days 1-3) with the pre-quit materials to prepare to quit on day 4 , then we suggest that you buy the book first and sign up for this program once you've finished.
How long do I have access to the course?
After enrolling, you have unlimited access to this course for as long as you like - across any and all devices you own. Most people don't need to access the course after the end of 30 days, but it's available in case you decide to do so.
How much of a time commitment does the program require?
If you want to ensure a smooth experience and secure your long-term success, it's essential to listen to 2-3 hypnosis sessions per day over the 30-day period. You must carve out a few 20-30 minute blocks throughout the day when you can sit back with your eyes closed and listen without interruption. The daily time investment averages only 50 minutes, which is comparable to the total time wasted in smoking 10 cigarettes. From day 4 (quit day) until day 7, the time required is 95 minutes, after which the time commitment steadily decreases to 24 minutes per day in the final week. If you haven't already read Todd's book, then your pre-quit preparation time from day 1 (when you sign up) through day 3 can be a few hours per day. While this may seem like a lot, you do have the time, as long as you prioritize this program over TV, social media, Internet, and phone usage. As they say, "You've done the crime, now do the time."
What happens when I sign up?
The day you sign up, you will gain access to Todd's book, a relaxation hypnosis audio, and several techniques to clear your mind, reduce stress, and break your dependency on smoking. It's absolutely essential to use these tools (especially reading the book) right away as you prepare for your quit day, which is 3 days later. On your quit day (day 4), and several times over the coming weeks, you'll receive a different quit smoking hypnosis audio to focus on, with directions on which to use and how frequently. If you are not ready, willing, or able to invest a few hours per day for 3 days as you prepare for your quit day, then it's better for you to start by reading the book and then sign up for the program once you've completed it.
What is hypnosis?
Hypnosis is a natural state of waking consciousness that we access automatically many times daily, most notably as we awaken and fall asleep. Everyday examples of a hypnotic state include "zoning out" while driving, daydreaming, or becoming immersed in, or emotionally responsive to, a novel, movie, or video game. All hypnosis is really self-hypnosis, so nearly everyone can experience it readily. The subconscious mind becomes more imaginative and receptive to learning and changing beliefs, perceptions, and behaviors. Hypnosis is very safe, and the only "side effects" are usually lower stress levels and improved sleep.
What makes your hypnosis audios so special?
These high quality recordings include key elements and techniques from successful hypnosis sessions, including NLP (neurolinguistic programming), future pacing, physical relaxation, post-hypnotic suggestions, aversion, double binds, metaphors, stereo confusion, embedded commands, imprint removal, brainwave entrainment (binaural beats), mental rehearsals and other visualizations, and much more.
How does the money back guarantee work?
We know from experience that this program works wonders when you participate fully and as directed. If you do your part, we will assume all of the risk with a money-back guarantee. Why are we so confident (or generous)? Because we want to make it as easy as possible for you to succeed (without letting fear or excuses stop you from taking action). If you decide, after committing 100% to this program for at least 3 weeks, that it wasn't a worthwhile investment in yourself, contact us before the 30-day period has ended, and we will refund $177 or your purchase price, whichever is less.
What if I need more support during the program? Do you offer private sessions?
We do provide an additional "live session" option if you need extra help during the course of your program. Todd's wife, Gina Goodwin, is a highly skilled Board Certified Hypnotist who has an excellent track record with smoking cessation. In fact, she has worked with the vast majority of their quit smoking clients during the past few years. After your quit day, we will tell you how to schedule a private Skype session with her for an additional fee.
I'm not sure I'm able to make the time commitment. Should I still try the program?
Absolutely not. If you're not yet ready, willing, or able to make the necessary time commitment, then it's better for you to read Todd's book first. When the time comes, you're welcome to sign up and follow the program as designed. If, on the other hand, you're fired up and ready to hit the ground running, then go ahead and sign up for the program today. And remember...don't "try" the program. Do it wholeheartedly.
If this 30-day system is so great, why is the price so low?
We could certainly charge 2-3 times more, and it would still be worthwhile to most people who sign up. After all, smoking is very costly in many ways, and this online system offers the best method to quit that we're aware of. Our goal is to help tens of thousands of people to escape the prison of smoking, and offering this book and hypnosis program at an extremely affordable price makes that possible.
Professional Praise for Break the Chains of Smoking:

"Todd Goodwin, in his new book Break The Chains Of Smoking, has written a clear, concise method to help people break this deadly habit. From attitude to action, he shows the light of hope. He also gives the obstacles that stop most people. He also give tips, research and client testimonials to inspire and give more power to the change. This book is a must read for anyone wanting to change this behavior. The only problem I have with this book is I didn't write it."
– William D. Horton, PsyD, MCAP
Psychologist, world's top NLP & hypnosis trainer, and author of The Alcohol and Addiction Solution and Neuro-Plasticity and Addictions: New Pathways for Recovery

"Break the Chains of Smoking is an informative, powerful, kick-in-the-pants kind of book that will help smokers get out of their physical and emotional prison. Todd Goodwin has tremendous depth of knowledge in this area, and shows us the emotional traps that keep people stuck, as well as how to escape those traps. His book is full of wisdom, humor, and reminds the reader that they hold the power to their success. A must read for someone who is ready to stop smoking."
– Judi Woolger, MD, FACP

Board Certified Internist and Chief Medical Officer, The Agatson Center
See more reviews by leading healthcare practitioners.

Read what Todd's past clients have said:

"I never thought I'd quit and it would be so easy! Not only did I quit smoking, but I gained more confidence in myself in the process. I tried everything in order to quit help lines, gum, patches and good old cold turkey but nothing worked and hypnosis was my last hope. I have no urges to smoke and proud to say I'm a non-smoker. Todd you're amazing!" – Michelle Hageman

"I tried absolutely everything to quit smoking but it was impossible for me. At first I was a little skeptical about the idea of what it mean to be hypnotized, but I latter found out that it's just a relax state of mind in which positive suggestion can actually help you change your behavior in a subconscious level. Todd, Thanks for helping me quit smoking and saving me for this ugly discussing deadly habit." – David Kohn

"I was a pack a day smoker for 30+ years. I had unsuccessfully tried Nicorette, Chantix, etc. I quit between the first and second sessions without the usual stressed feeling of fighting constant urges to smoke. This was an amazing experience. I strongly endorse the program!" – Laura Russo

"There are no amount of words, no amount of anything to express the gratitude I give daily for having stumbled across the expeditious and wonderful life transforming miracle that is hypnosis with Todd Goodwin." – Jessica Dolores

"I think Todd's method is the most effective from any others I tried and what is the most important - you can feel he really cares about you and the result you are getting!" – Anna

"After trying everything possible I came to the conclusion after a reading a book that this was my last hope. And ill forever be grateful to GOD for giving me the courage to make this choice its been 5 weeks and trust me I cant even explain whats going on in my life right now all I can say is wow, amazing, unbelievable, I can go on forever. But what I will say is thank you so much Dr. Goodwin from the button off my heart thank you, thank you, May god bless you." – Randall Sanz

"Thank you so much for everything that you've done! Your support and expertise have made such a tremendous impact on my life and I'm so grateful that the Universe connected us." – Alex Martel

"You have a gift. How grateful I am to be able to get a taste of it. Thank you." – Julie Jacko

"I tried so many different smoking cessation products and programs over the past years. These included gums, patches, and pills. Finally, I decided to try hypnotherapy. It changed my life. I used to smoke like a chimney and enjoyed it like anything else, and now I'm happy to finally say that I am a non-smoker." – Pasquale Pisana

"I was skeptical and didn't really understand what it was. In ways I still don't understand because it is so unbelievable how something so easy to do could fix what seemed totally impossible. It is truly amazing how effective and well this worked. Looking back, it feels like a flick of a switch. Maybe it won't happen as fast for everyone but it really truly works. This completely changed my life and I'm so grateful for it. Its so simple and effortless it almost doesn't seem real. This is the best investment I have ever made and will recommend this to everybody. I have such gratitude Todd and his practice because I feel like I am back to the person I'm supposed to be." – Oscar N.

"Todd Goodwin is seriously the best. Great experience, highly recommend it!" – Evelyn Mendal


The above comments were made by former clients of Todd Goodwin and are true and factual. Todd Goodwin, Goodwin Hypnosis, its officers, and personnel, do not imply or claim that these comments represent typical results. Results vary depending on age, gender, lifestyle, motivation, and individual commitment to achieve a desired result. These clients voluntarily offered their written feedback and were not compensated in any way. Each comment and/or testimonial is the opinion of one person at a specific time and should only be considered in that context.